News
Welcome Willow's 450th purchasers, Emily and Michael!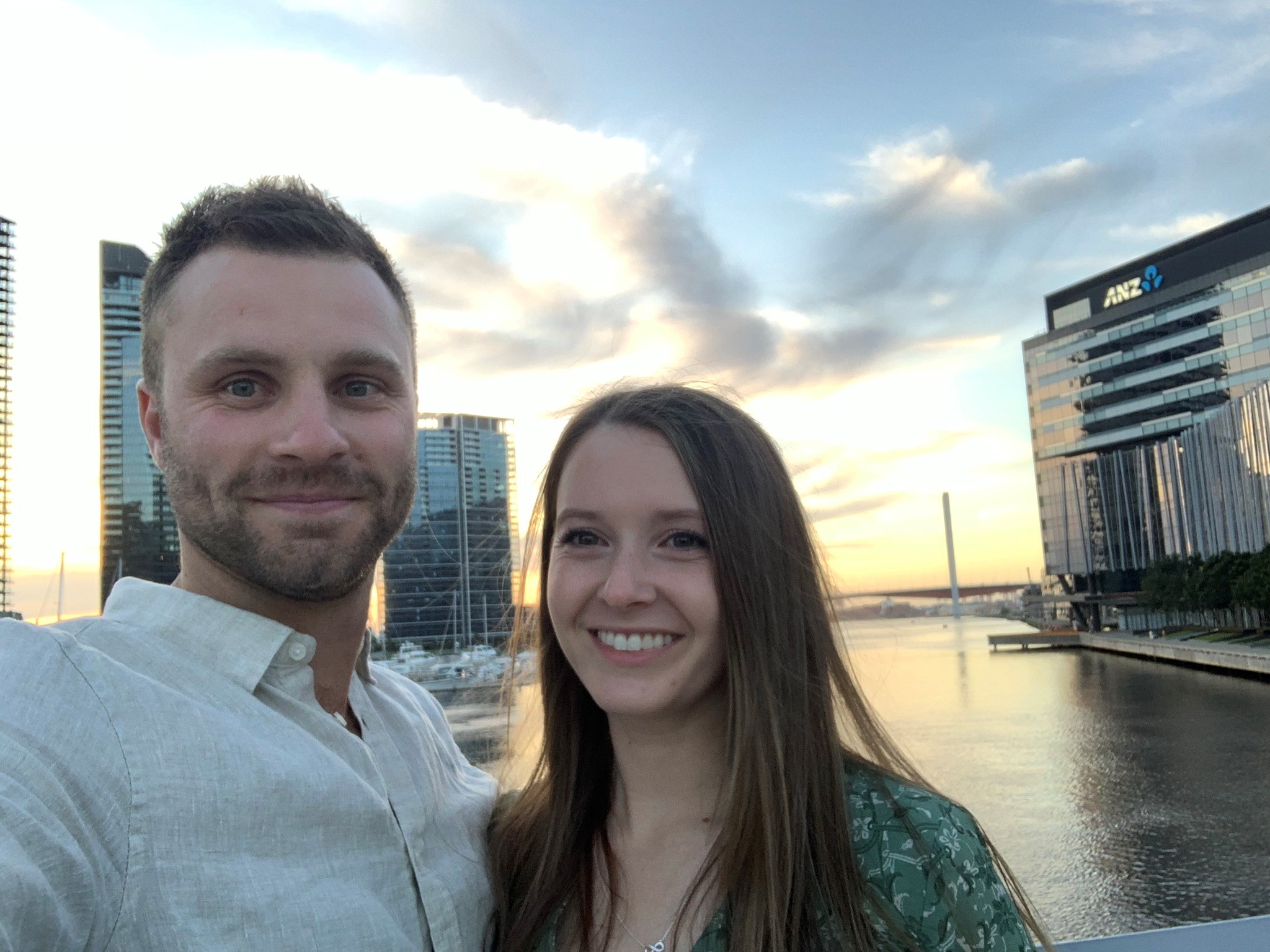 Emily and Michael recently became the 450th purchasers at Willow in Gisborne, with the Romsey locals looking forward to returning to the town that Emily grew up in!
Willow's larger blocks were a major factor in the couple's decision to purchase – they had been watching the estate since its launch, and eagerly anticipating the larger lots. When they recently launched, Emily and Michael knew they had to pull the trigger.
Emily loves Gisborne and knows it well, and the pair currently resides in neighbouring Romsey. In the end it was the larger blocks, the appeal of Emily's hometown and a mutual adoration of Gisborne that got them over the line.
" I grew up in Gisborne, and I've always wanted to move back there on a block that's the right size for us – we're rapt that we got the lot we wanted, and I just can't wait to be back.
" My sister has a block of land at Willow – when she bought, I was looking at the master plan and noticed these larger blocks at the back, so we have been keeping our eyes out for sales updates and new releases since then!" Emily said.
" We live in Romsey so we're very familiar with the Macedon Ranges – I really love Gisborne and I used to go there a lot as a kid, so I'm looking forward to settling there," Michael said.
Emily, a building designer, and Michael, an electrician, bring with them years of experience in the design and construction of residential homes – further boosted by Emily's dad, a construction manager. Together, the three of them will build the pair's dream home at Willow – which Emily has already started designing.
We're looking forward to meeting more of Willow's future residents as the future community continues to take shape! To find out more about how you can secure your slice of Willow, call the sales team on 03 9684 8174 or email: [email protected]