News
Meet Willow's 200th purchasers, Nat and Joey!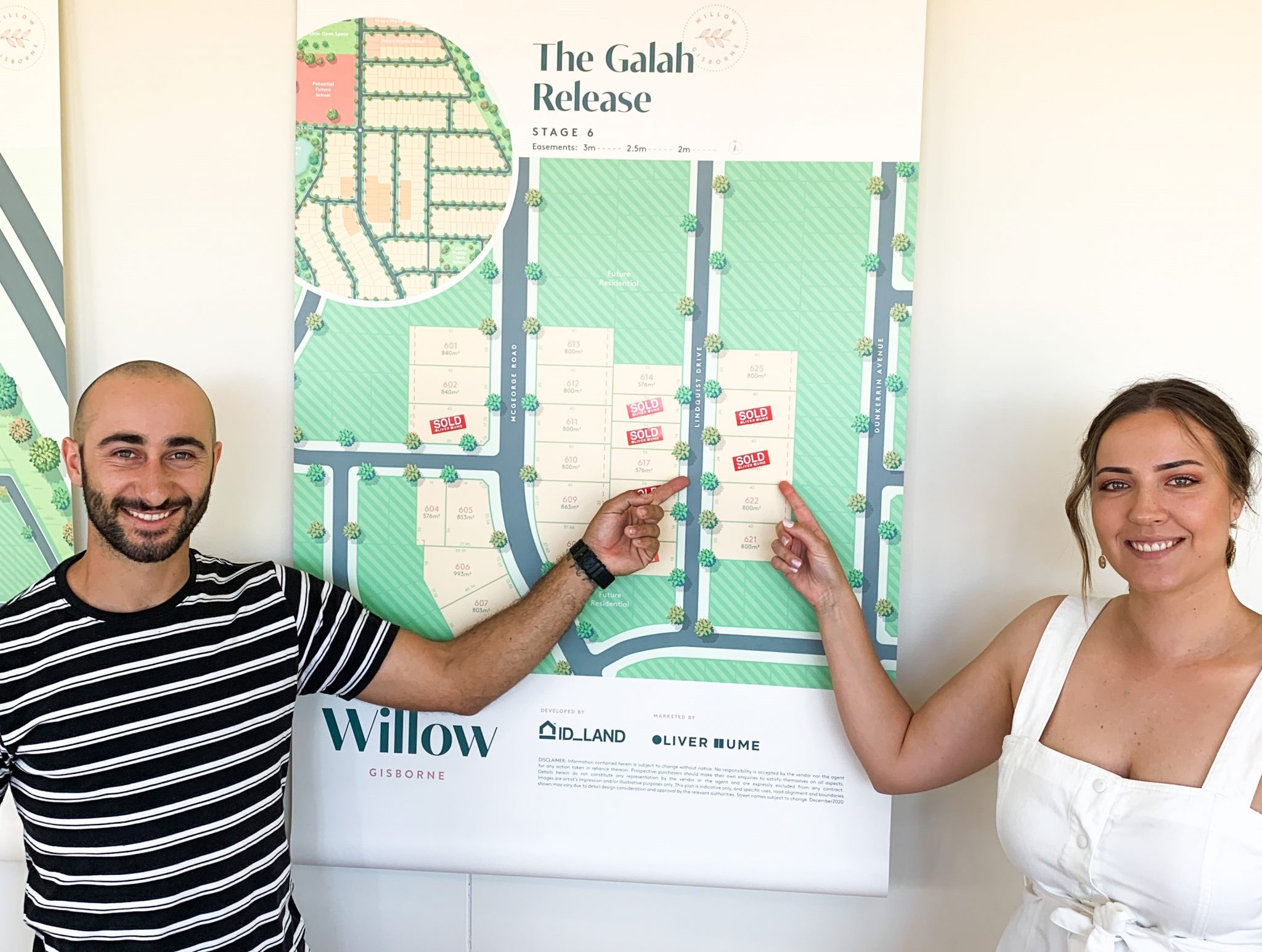 First home buyers Nat and Joey had been searching for property for two years when they heard about Willow, realising very quickly that it ticked all their boxes.
The couple, who always had their hearts set on Gisborne, were won over by Willow's bigger blocks, friendly sales team and local amenities, all of which complemented Gisborne's close-knit community, scenic surrounds and connectivity to the CBD.
Nat, a landscape architect who works in the city, felt as though she could confidently make the move to the regional town due to her newfound ability to work from home, as well as Gisborne's easy commute to the city, should she need to go into the office.
Joey currently resides in Toolern Vale, so he's always known and admired the Macedon Ranges – in fact, he and Nat both loved Gisborne long before they were together.
According to Nat, it was immediately obvious to the pair that they'd one day call Willow home.
" We liked Willow from the beginning, we had been looking in a few other areas but they didn't have the same appeal for us – it had the bigger blocks, an easy commute to the CBD and that proximity to Gisborne, which is a place we've both always loved.
" Gisborne is such an established and welcoming town, I love the environment – you can tell that it's a really cared-for place that people are proud of, it really does tick all our boxes for us.
" Romano and his sales team were so friendly and easy to deal with, he made the buying process so straightforward and he was always happy to answer our questions!
" We didn't want to just buy our first home for the sake of it, then build it and move out in a few years – we wanted to build our dream home and live in it forever," Nat said.
Nat and Joey are looking forward to building their home in their beloved Gisborne as the community continues to take shape.