News
Meet Willow's 50th purchasers, Tyana and Jason!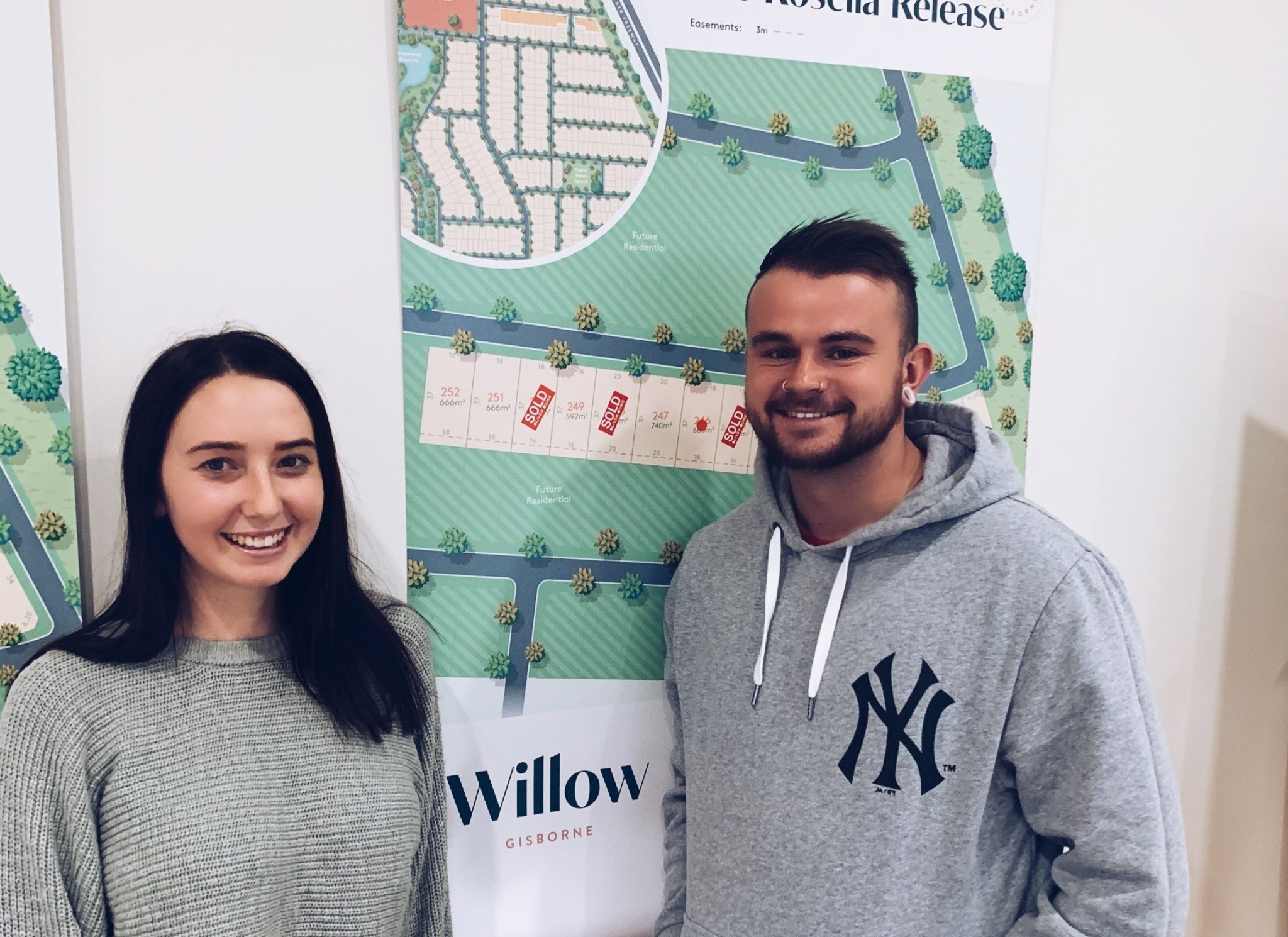 Tyana and her partner Jason had been searching for property in Victoria for about six months when they discovered ID_Land's Willow in the stunning Macedon Ranges.
Tyana has been busy keeping Victorians safe, particularly in recent months, in her role as a nurse.
The couple were instantly drawn to Gisborne, feeling comfortable in the close-knit community that has an abundance of local shops, cafés and natural parklands.
The couple will not only be building their first home as a couple, they will be building their first home for each of them as individuals too, with Tyana and Jason looking forward to taking the next big step together.
"We'll both be moving into our first home when we move into Willow, and we can't wait!" Tyana said.
"We spent a bit of time in Gisborne and we loved the peace and quiet of the area, as well as how much is already on offer there.
"We're moving from Bacchus Marsh and we've spent time in the Macedon Ranges before so we knew it was the right place for us to be."
Tyana and Jason are excited for many aspects of their future community, but the natural beauty of Gisborne was one of the strongest factors for the pair.
"It's just a beautiful town, there's plenty to see and do but you still have that peace and quiet that we're after – it's perfect," Tyana said.
Tyana and Jason are looking forward to building their dream home in the picturesque Macedon Ranges as Willow takes shape in coming years.