News
Gisborne Peak Winery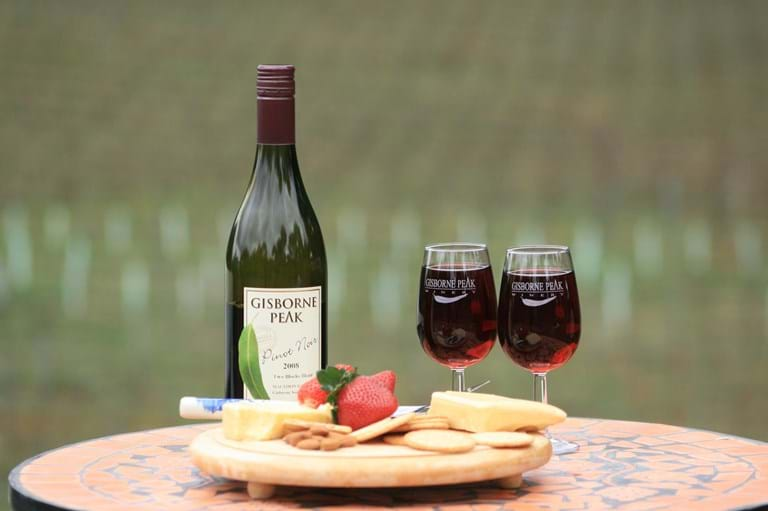 The Macedon Ranges is renowned for its sweeping green hillsides dotted with farmhouses, its picturesque and close-knit townships, and its abundance of acclaimed wineries that charm visitors from far and wide.
Gisborne Peak Winery, an enchanting and homely vineyard and restaurant on Short Road, exemplifies everything people love about these wineries, boasting a delicious menu that complements its artisanal wine list, a friendly and welcoming staff – mostly made up of Gisborne locals – and stunning views of the vines and lake.
There are many strings to the Gisborne Peak Winery's bow, with irresistible and mouth-watering menu items such as baked brie, Tuscan pizza and a selection of decadent desserts that go hand-in-hand with wines like the Pinot Noir 2017 Two Block Blend – an outstanding example of cool-climate grape growing.
In addition to the dining options, Gisborne Peak Winery also offers four cosy cottages which are a combination of Gisborne hospitality, first-rate luxury and sustainability. The accommodation is powered by solar and wind and utilises inverters and battery storage, ensuring guests feel good about their reduced carbon footprint.
Bob, the owner and founder of Gisborne Peak Winery, planted the first grapes in 1978, the same year he made the move to Gisborne from neighbouring Sunbury.
" We moved here in the seventies and since then we've loved watching Gisborne grow into the close-knit community that it is today.
" It has been great to see more and more tourists heading to the Macedon Ranges in the last few years, it used to be mostly locals and now we find about half our guests have travelled to get here.
" Since we've been offering the cottages for accommodation we've gotten to know people from all over the state, and wider Australia as well, some even travel from other countries to stay with us, it makes us very proud.
" We love living in Gisborne, we couldn't live anywhere else, there's so much vibrancy when you walk down the street – you can say hello to anyone and know you'll get a friendly response and a smile, it's got such a good small village atmosphere," Bob said.
Bob and his friendly team of staff can be found serving up the best of the best seven days a week at 69 Short Road, Gisborne South.
If you'd like to learn more about Gisborne Peak Winery, head to https://www.gisbornepeakwines.com.au/