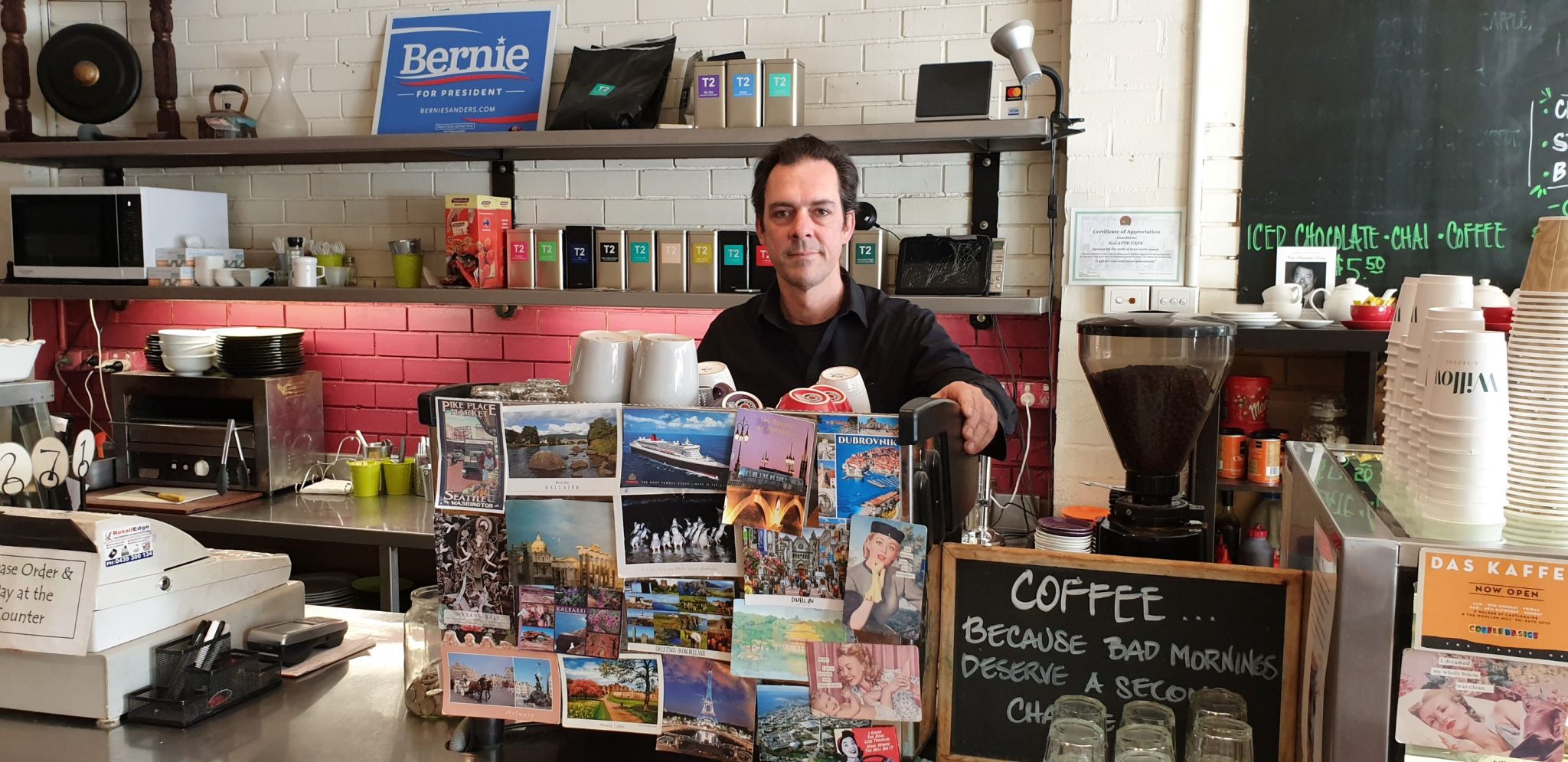 Macedon Ranges local Chris was searching for a suitable location for his café nine years ago, when he made the fortuitous decision to look into Gisborne, realising quite quickly that Aitken Street ticked all the boxes.
Since then, Chris – a Woodend local – and his eclectic café have become an important part of the tight-knit Gisborne community, offering incredible coffee, mouth-watering food and friendly service.
The café, which embodies Gisborne's blend of country charm and urban connectivity, has been a mainstay of Aitken Street since the early 2010s.
Stepping into Solatte, Chris' passion for friendly service and good coffee are obvious, with his patrons and friends conversing with him from across the café floor, while the faint hiss of the coffee machine's steam wand regularly sounds off.
Postcards, posters from around the world and a "Bernie Sanders for President" placard are peppered across the walls, highlighting Chris' other loves; travel and his unique collection of souvenirs.
A passionate business owner, Chris has borne witness to Gisborne's evolution over the years, which has seen it develop into a fully-fledged urban hub that doesn't compromise on small-town charm.
"The area's traditional country charm is what drew us to the area initially, and over the years we've noticed it becoming more urban, but it certainly hasn't lost its charm – we love that about Gisborne.
"The area is home to so many friendly faces and everyone knows each other – I'd say 70 per cent of our customers on a daily basis are locals – but despite the small-town feeling, we still have access to everything you'd find living in the city.
"Part of the reason we chose this location for Solatte was the level of activity on the street – the area was buzzing with activity and it just made us feel good being here," Chris said.
Chris and the friendly Solatte team can be found at 26C Aitken St, Gisborne. Make sure you head in and enjoy your delicious Solatte coffee in a Willow coffee cup – while they last!